You are here
Testimonials
Achieving Level I accreditation in the ArbNet program is an important step for Grigadale Arboretum. It helps us set standards that allow us to improve the quality of our collection, and puts us on track to achieve greater things. Through ArbNet we hope to establish contacts with other arboreta and botanical gardens worldwide to enable us to achieve our goals and participate in ex-situ conservation programs.
Curator – Grigadale Arboretum
Affiliating with Arbnet is a key element of our strategy to improve the conditions of our existing tree collection and expand its diversity by practicing sound plant selection, placement, maintenance, and record-keeping. Access to Arbnet resources will facilitate development and enhancement of our capabilities. Networking with other affiliated arboretums and public gardens at similar or higher levels of accreditation will provide comparative benchmarks and models for further achievement.
Larry Dunn, The John Bartram Arboretum at Kendal at Oberlin
Chair - Arboretum Committee
ArbNet accreditation enables us to clearly define our role and position among other public gardens, focus our objectives and enter into a network of other like-minded groups.
President of Friends of Bailey Arboretum
ArbNet accreditation not only validates Green-Wood's longstanding commitment to its living collections, but it helps get the word out to a larger community that this cemetery is a special place dedicated to maintaining a high standard of tree curation, conservation and public education.
Board Member - Green-Wood
The ArbNet accreditation confirms the value of the arboretum on this historic property. This accreditation provides a benchmark of the current state of the woody plants on the property and a basis for future development to continue our mission to "Preserve, Promote and Protect" our National Historic Register site. Through ArbNet, the Friends of Historic Linthicum Walks look forward to collaborating with other arboreta for scientific, collections, and conservation activities.
President - Friends of Historic Linthicum Walks Arboretum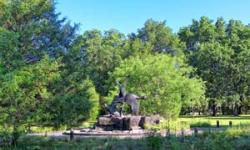 Preservation of our woody plant collection and historical trees is a vital part of our mission statement. It is a great honor to achieve level II accreditation through ArbNet and the Morton Arboretum and continue to collaborate with other public gardens in the advancement of our historical Arboretum.
VP Horticulture and Conservation – Brookgreen Gardens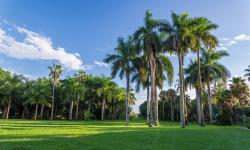 It is great to officially be part of a vital network of arboreta working to improve standards for tree collections, promote collaborative conservation, and move the field forward. And, the ArbNet accreditation is a wonderful achievement for the MBC Team!
Executive Director - Montgomery Botanical Center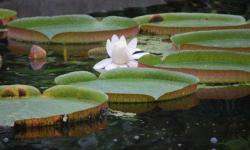 Accreditation by ArbNet is important for our garden for at least two reasons. First, this means an independent qualitative evaluation of our arboretum and garden, useful in our communication with both the general and more specialized public. Second, thanks to ArbNet we are able to contact a community of high-quality arboreta, useful for many possible reasons, from information on novel invasive species to exchanging specimens.
Director - Ghent University Botanical Garden
Receiving this accreditation is a very exciting milestone for the arboretum. The standards set have guided our work as we have sought to improve our collections management practices and plan for our future development.
General Manager - Lovett Pinetum