You are here
The Woodlawn Cemetery

The Woodlawn Cemetery
Description
In December of 1863 a group of businessmen came together to establish a new cemetery, one that could serve the needs of New York City's growing population. They selected a 400-acre site north of Manhattan, a location that was easy to get to by train from Grand Central Terminal. By the end of the 19th century, Woodlawn was among the most famous cemeteries in the world, recognized for its growing collection of private mausolea, many designed by the nation's most accomplished architects and artisans.
Thirty years ago, the New York City Department of Parks & Recreation created a list of outstanding trees located in the five boroughs identifying those of unusual size, age, form, species, or historic association. Some of these "Great Trees" are at Woodlawn and include an Umbrella Pine, White Pine, European Cut Leaf Beech, Weeping Beech, and White Oak.  These five trees stand tall among a collection of over 3,500 large canopy and ornamental trees including a substantial number of Japanese cut leaf maples, Lindens, Beeches, and an array of Evergreens. The locations of all Great Trees are marked on the free Guide Maps available at either one of Woodlawn's entrances.
In the early spring Woodlawn comes alive when the Magnolias, Dogwoods and Cherry trees blossom. Visitors who walk the grounds in early May are amazed by colorful array of Azaleas only to be complemented by the Rhododendrons and Hydrangeas that bloom in June. Every fall the trees display bright yellows, fiery oranges, and deep reds throughout the month of October. Woodlawn's spectacular Katsura tree is the first to turn and as the season comes to a close the Japanese maples are the last trees to present their colorful leaves.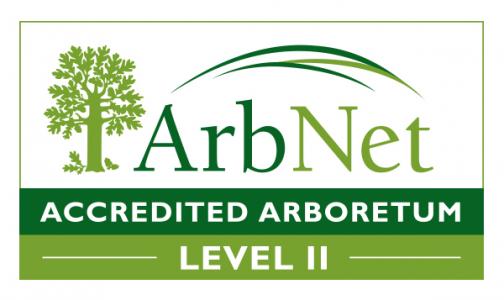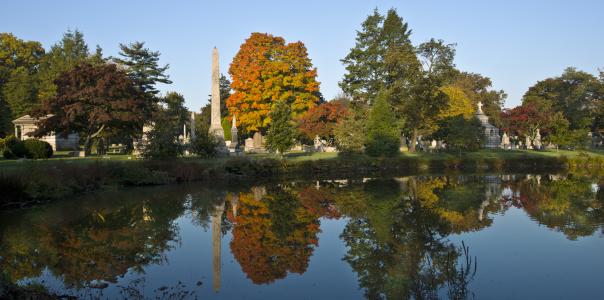 Address
4199 Webster Avenue, Bronx, New York 10470, United States,
Telephone
718-920-0500
E-Mail Address
cjeannopoulos@woodlawn.org
Website Address