You are here
University of Idaho Arboretum and Botanical Garden
University of Idaho Arboretum and Botanical Garden

University of Idaho Arboretum and Botanical Garden
Description
The 63 acre Arboretum and Botanical Garden fills the valley south of the president's residence on Nez Perce Drive against a backdrop of the tilled, rolling Palouse hills. Organized into geographical groupings of Asian, European, Eastern, and Western North American sections, and display plantings are hundreds of species and cultivars of North Temperate trees and shrubs and a xeriscape garden. In addition to native Idaho species, there are over 120 dedicated trees and groves, trails, water features, and 27 granite benches for viewing, study, contemplation, enjoying northern Idaho's spectacular seasonal changes. Walking trails range from easy grades through steeper climbs to the most spectacular overview sites from which the Blue Mountains of Oregon can be seen.
Although conifers, ornamental species and cultivars of pear, forsythia, cherry, crabapple, lilac, shrub rose, mock orange, magnolia, shrub peony, maple, oak, and elm constitute the bulk of the collection, there are scores of special specimens in the many environmental niches of the Arboretum's valley. In a typical year, there is something in flower from February and March (e.g., alder, willow, filbert, and poplar) through October. Autumnal coloration commences in September with the maples, and progresses into November with a brilliant final color show of the Eastern North American oaks.
Additionally, there are some rare and unusual trees in groves including, Dawn Redwood (Metasequoia glyptostroboides), Ginkgo or Maidenhair Trees (Ginkgo biloba), 'Camperdownii' Weeping Elms (Ulmus glabra 'Camperdownii'), and cultivars of European Beech (Fagus sylvatica).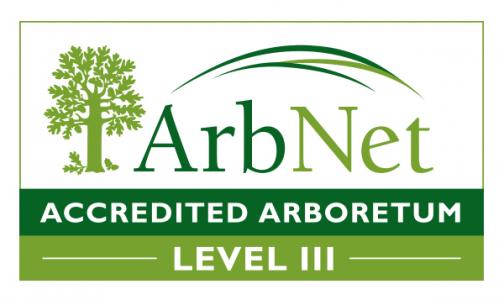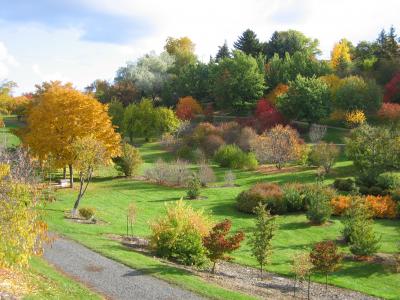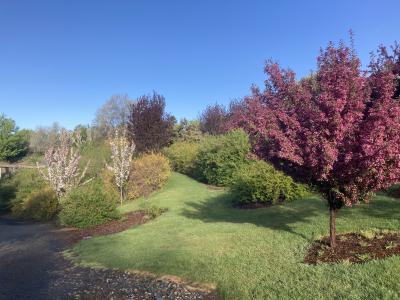 Address
1200 W. Palouse River Dr, Moscow, Idaho 83844-2281, United States,
Telephone
208-885-5978
E-Mail Address
pwarnick@uidaho.edu
Website Address