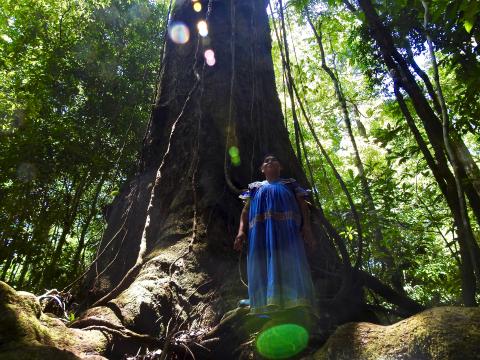 From seed to forest giant, adopt a tree to conserve the rare, endemic, and vulnerable species in the tropical rainforest of Costa Rica's Osa Peninsula.
Forests are critical for a sustainable future. By planting the right tree in the right place, we can counteract climate change, provide habitat for wildlife, and protect global biodiversity. 
Adopt a tree to conserve rare and endemic tree species that are in danger of extinction, such as the Ajo Amarillo (Caryocar costaricense) which grows to the towering height of 50 meters in protected areas on the Osa Peninsula. These trees rely on our protection for their future. 
Your donation will help us plant 500 native trees to restore and rewild the tropical rainforest. 
For just $15 a tree, we will grow and care for a tree that will last a lifetime. 
We need your support to plant native, endemic, rare, and threatened trees on the Osa Peninsula, in the Osa Arboretum, and throughout our Community Restoration Network of local landowners. These trees will reforest degraded cattle pasture, restoring both livelihoods and the rainforest. https://pages.donately.com/osaconservation-8514/campaign/adopt-a-tree-in...